Literary devices are specific writing techniques that forge novel connections and possibilities in language. You are probably familiar with common devices, like metaphors and similes. However, there is a wide range of devices available to creative writers, from the hyperbole to the synecdoche, from the onomatopoeia to the paraprosdokian.
By placing a significantly higher emphasis on a variety of writing types, we can help address the challenges regarding student writing proficiency. This is especially important in the middle school years, when students are transitioning from the foundational skills they learned in elementary school to the deeper levels of thinking required in high school and beyond.
If you have a teaching degree, it's likely you've already learned about or taught many of the following types of writing styles. Whether you're familiar with all of them or need to brush up on several, there are guaranteed to be new approaches with which you're not yet familiar. That's the goal of this post: to give you the tools you need to maximize your students' learning experience, writing skills and persuasive power.
The most common types of writing styles differ from their intended purpose to their structure to the level of emotional appeal for which they call. Understanding how each of these categories contributes to each type of writing will help you teach students to express themselves more proficiently, as well as reach higher levels of proficiency on state and national tests.
We Are Teachers defines narrative writing as "writing that is characterized by a main character in a setting who engages with a problem or event in a significant way. As writing instruction goes, narrative writing encompasses a lot: author's purpose, tone, voice, structure, in addition to teaching sentence structure, organization, and word choice."
You can assign students a wide variety of narrative writing assignments, from personal narrative to fiction to "fan fiction," or stories that use main characters from books students love. For instance, a student could write a short story about one of Harry Potter's untold side adventures.
Teaching students to weave all of these elements together will take time, which is why each lesson should cover no more than one of the above. As students check off each item, they can incorporate it with the ones above. Eventually, the result will be a well-fleshed-out story they can be proud to share with the class and their family.
What is Style in Writing?
Think of style as the author's thumbprint—a unique and indelible mark on the voice and personality of the work. If a writer's work is a house, style is what adorns that house: the window blinds, the doormat, the freshly painted eaves.
To illustrate what we mean by style, let's compare two writing styles examples from two different works of fiction. Each excerpt talks about the same dilemma—the endurance of memory​​—but approaches that dilemma in uniquely stylish ways.
"Perhaps you have forgotten. That's one of the great problems of our modern world, you know. Forgetting. The victim never forgets. Ask an Irishman what the English did to him in 1920 and he'll tell you the day of the month and the time and the name of every man they killed. Ask an Iranian what the English did to him in 1953 and he'll tell you. His child will tell you. His grandchild will tell you. And when he has one, his great-grandchild will tell you too. But ask an Englishman—" He flung up his hands in mock ignorance. "If he ever knew, he has forgotten. 'Move on!' you tell us. 'Move on! Forget what we've done to you. Tomorrow's another day!' But it isn't, Mr. Brue." He still had Brue's hand. "Tomorrow was created yesterday, you see. That is the point I was making to you. And by the day before yesterday, too. To ignore history is to ignore the wolf at the door."
"The ones who did it can always rationalize their actions and even forget what they did. They can turn away from things they don't want to see. But the surviving victims can never forget. They can't turn away. Their memories are passed on from parent to child. That's what the world is, after all: an endless battle of contrasting memories."
Each quote addresses a similar theme: how the perpetrators forget, but the victims always remember, and how that remembering shapes the world. Yet they approach the topic in different ways. John le Carré illustrates his point by examining historical, world-altering events. He uses dialogue and describes the gestures of his characters to punctuate his ideas, and he ends by suggesting that, if we do not remember, then we are infinitely more vulnerable to the metaphorical "wolf at the door."
Haruki Murakami, by contrast, uses far fewer words to illustrate the same idea. His sentences are less laden with imagery and description; they are merely vehicles to his conclusion that the world is "an endless battle of contrasting memories."
Each author takes his own route, and each excerpt will connect with the reader in different ways. Such differences in expression are the essence of style. Writing styles showcase how a writer reaches their point, encompassing the totality of the author's word choice, sentence structures, literary devices, etc. It is the gestalt of every minute decision the writer makes in the text.
The 5 Types of Writing Styles and Why You Should Master Each
1. Narrative Writing
Narrative writing is storytelling at its most basic: it's all about sharing something that happens to a character. It can be an epic tale or a small anecdote; it can span years of time or a few minutes; it can be fact or fiction.
Narrative writing uses many of the most common elements of storytelling, such as plot, character, setting, conflict, emotion, and a core message you're trying to get across. There are also tried-and-true story archetypes or narrative structures you can use to shape your narrative writing, such as coming of age, rags to riches, or the hero's journey.
While narrative writing can take a lot of forms, one thing is always true: You should be taking the reader on a journey with a beginning, middle, and end. Even if you're just telling the story of a funny incident that happened to you yesterday, your character should start somewhere, run into some sort of conflict or interesting experience, and then ultimately reach a resolution.
When to Use Narrative Writing
Narrative writing is most commonly used in fiction and creative writing, but it can also be used in nonfiction to help make true stories more compelling to your reader. Whatever you're writing, the narrative style is worth mastering because people tend to connect best with stories. For instance, you might use narrative writing in:
Examples of Narrative Writing
Pick up any of your favorite novels and you're sure to find narrative writing, but here are some great examples on the web, all of which are recommended reading by writer Noah Milligan in his Skillshare class on writing short stories:
2. Descriptive Writing
When trying to achieve a descriptive writing style, think of it as painting a picture with your words. What can you say to help the reader truly envision the subject in their mind's eye? This usually involves crafting vivid descriptions using all five senses: sight, smell, hearing, touch, and taste. But it could also involve use of simile and metaphor to evoke a mood or feeling that's too hard to capture with physical descriptors. This can help elevate your writing from a simple description to something that connects with others on a deeper level.
According to Skillshare teacher Kathy Fish, descriptive writing is about more than just making your story pretty. "Great description accomplishes four things. It immerses the reader and gives them a 'felt experience.' It also establishes, enhances, or changes the tone of the story. It can compel the reader forward into the story, especially if you include something that's surprising or unexpected into your description. It can give the reader a sense of the internal state of your character."
When to Use Descriptive Writing
Descriptive writing is most often in creative writing and can be used along with narrative writing to build scene and setting. It can occasionally be seen used in more formal writing to help explain an idea more deeply or get the reader to emotionally connect with the story you're telling. Some examples of where you might use descriptive writing include:
Examples of Descriptive Writing
3. Persuasive Writing
Persuasive writing is all about getting your point across. The goal is to share your opinion in a thoughtful way—or, even better, to actually convince the reader of a viewpoint or idea. Whether you have a strong stance on an issue or need to inspire people to take action towards a cause, persuasive writing is the way to do it.
Of course, you can't expect to simply state your viewpoint and have everyone convinced—you need to effectively back it up to bring the reader over to your side. There several main types of evidence in writing you can use when trying to persuade, including:
Whatever evidence you use, it's often best to keep emotions at bay in persuasive writing. While sharing a bit of your personal story can help build a compelling argument, too much emotion could cloud your key points and turn the reader off. Instead, try and think from the reader's point of view and ask yourself: What are the most important things I could say to help convince them?
When to Use Persuasive Writing
Persuasive writing is often found in nonfiction and is almost never used in fiction. It's particularly worth mastering if you do any kind of business writing—even just drafting emails to your colleagues!—since clearly convincing people of your ideas or point of view can be so valuable at work. You'll also see persuasive writing used in:
Example of Persuasive Writing
4. Expository Writing
Expository writing should aim to answer any questions a reader might have about a subject: think about the classic who, what, why, when, how questions. You want to lay everything out clearly, avoiding any jargon or overly technical language that may confuse people. Try to approach expository writing from a beginner's mindset to make your piece as useful as possible.
Sources:
https://marcolearning.com/types-of-writing-styles/
https://writers.com/writing-styles
https://www.skillshare.com/blog/the-5-types-of-writing-styles-with-examples/
Writing style
Thoreau describes the intensity of the smoke that helps form a colorful image in the minds of the readers. He uses metaphor to compare smoke to "incense," or an "Icarian bird." He also describes "star-veiling" and "shadowy" and lets the readers imagine smoke.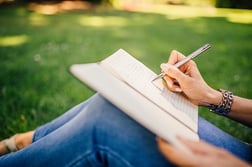 Organizing Your Social Sciences Research Paper
Academic writing refers to a style of expression that researchers use to define the intellectual boundaries of their disciplines and specific areas of expertise. Characteristics of academic writing include a formal tone, use of the third-person rather than first-person perspective (usually), a clear focus on the research problem under investigation, and precise word choice. Like specialist languages adopted in other professions, such as, law or medicine, academic writing is designed to convey agreed meaning about complex ideas or concepts within a community of scholarly experts and practitioners.
The accepted form of academic writing in the social sciences can vary considerable depending on the methodological framework and the intended audience. However, most college-level research papers require careful attention to the following stylistic elements:
I. The Big Picture
Unlike creative or journalistic writing, the overall structure of academic writing is formal and logical. It must be cohesive and possess a logically organized flow of ideas; this means that the various parts are connected to form a unified whole. There should be narrative links between sentences and paragraphs so that the reader is able to follow your argument. The introduction should include a description of how the rest of the paper is organized and all sources are properly cited throughout the paper.
II. Tone
The overall tone refers to the attitude conveyed in a piece of writing. Throughout your paper, it is important that you present the arguments of others fairly and with an appropriate narrative tone. When presenting a position or argument that you disagree with, describe this argument accurately and without loaded or biased language. In academic writing, the author is expected to investigate the research problem from an authoritative point of view. You should, therefore, state the strengths of your arguments confidently, using language that is neutral, not confrontational or dismissive.
III. Diction
Diction refers to the choice of words you use. Awareness of the words you use is important because words that have almost the same denotation [dictionary definition] can have very different connotations [implied meanings]. This is particularly true in academic writing because words and terminology can evolve a nuanced meaning that describes a particular idea, concept, or phenomenon derived from the epistemological culture of that discipline [e.g., the concept of rational choice in political science]. Therefore, use concrete words [not general] that convey a specific meaning. If this cannot be done without confusing the reader, then you need to explain what you mean within the context of how that word or phrase is used within a discipline.
IV. Language
The investigation of research problems in the social sciences is often complex and multi- dimensional . Therefore, it is important that you use unambiguous language. Well-structured paragraphs and clear topic sentences enable a reader to follow your line of thinking without difficulty. Your language should be concise, formal, and express precisely what you want it to mean. Do not use vague expressions that are not specific or precise enough for the reader to derive exact meaning ["they," "we," "people," "the organization," etc.], abbreviations like 'i.e.' ["in other words"], 'e.g.' ["for example"], or 'a.k.a.' ["also known as"], and the use of unspecific determinate words ["super," "very," "incredible," "huge," etc.].
V. Punctuation
Scholars rely on precise words and language to establish the narrative tone of their work and, therefore, punctuation marks are used very deliberately. For example, exclamation points are rarely used to express a heightened tone because it can come across as unsophisticated or over-excited. Dashes should be limited to the insertion of an explanatory comment in a sentence, while hyphens should be limited to connecting prefixes to words [e.g., multi-disciplinary] or when forming compound phrases [e.g., commander-in-chief]. Finally, understand that semi-colons represent a pause that is longer than a comma, but shorter than a period in a sentence. In general, there are four grammatical uses of semi-colons: when a second clause expands or explains the first clause; to describe a sequence of actions or different aspects of the same topic; placed before clauses which begin with "nevertheless", "therefore", "even so," and "for instance"; and, to mark off a series of phrases or clauses which contain commas. If you are not confident about when to use semi-colons [and most of the time, they are not required for proper punctuation], rewrite using shorter sentences or revise the paragraph.
VI. Academic Conventions
Citing sources in the body of your paper and providing a list of references as either footnotes or endnotes is a very important aspect of academic writing. It is essential to always acknowledge the source of any ideas, research findings, data, paraphrased, or quoted text that you have used in your paper as a defense against allegations of plagiarism. Equally important, the scholarly convention of citing sources allow readers to identify the resources you used in writing your paper so they can independently verify and assess the quality of findings and conclusions based on your review of the literature. Examples of other academic conventions to follow include the appropriate use of headings and subheadings, properly spelling out acronyms when first used in the text, avoiding slang or colloquial language, avoiding emotive language or unsupported declarative statements, avoiding contractions, and using first person and second person pronouns only when necessary.
Strategies for.
The very definition of jargon is language specific to a particular sub-group of people. Therefore, in modern university life, jargon represents the specific language and meaning assigned to words and phrases specific to a discipline or area of study. For example, the idea of being rational may hold the same general meaning in both political science and psychology, but its application to understanding and explaining phenomena within the research domain of a each discipline may have subtle differences based upon how scholars in that discipline apply the concept to the theories and practice of their work.
Given this, it is important that specialist terminology [i.e., jargon] must be used accurately and applied under the appropriate conditions. Subject-specific dictionaries are the best places to confirm the meaning of terms within the context of a specific discipline. These can be found by either searching in the USC Libraries catalog by entering the disciplinary and the word dictionary [e.g., sociology and dictionary] or using a database such as Credo Reference . It is appropriate for you to use specialist language within your field of study, but you should avoid using such language when writing for non-academic or general audiences.
It's not unheard of for scholars to utilize needlessly complex syntax or overly expansive vocabulary that is impenetrable or not well-defined. When writing, avoid problems associated with opaque writing by keeping in mind the following:
1. Excessive use of specialized terminology. Yes, it is appropriate for you to use specialist language and a formal style of expression in academic writing, but it does not mean using "big words" just for the sake of doing so. Overuse of complex or obscure words or writing complicated sentence constructions gives readers the impression that your paper is more about style than substance; it leads the reader to question if you really know what you are talking about. Focus on creating clear and elegant prose that minimizes reliance on specialized terminology.
2. Inappropriate use of specialized terminology. Because you are dealing with concepts, research, and data within your discipline, you need to use the technical language appropriate to that area of study. However, nothing will undermine the validity of your study quicker than the inappropriate application of a term or concept. Avoid using terms whose meaning you are unsure of–don't just guess or assume! Consult the meaning of terms in specialized, discipline-specific dictionaries by searching the USC Libraries catalog or reference database [see above].
Personal nouns. Excessive use of personal nouns [e.g., I, me, you, us] may lead the reader to believe the study was overly subjective. These words can be interpreted as being used only to avoid presenting empirical evidence about the research problem. Limit the use of personal nouns to descriptions of things you actually did [e.g., "I interviewed ten teachers about classroom management techniques. "]. Note that personal nouns are generally found in the discussion section of a paper because this is where you as the author/researcher interpret and describe your work.
Directives. Avoid directives that demand the reader to "do this" or "do that." Directives should be framed as evidence-based recommendations or goals leading to specific outcomes.
Informal, conversational tone using slang and idioms. Academic writing relies on excellent grammar and precise word structure. Your narrative should not include regional dialects or slang terms because they can be open to interpretation; be direct and concise using standard English.
Wordiness. Focus on being concise, straightforward, and developing a narrative that does not have confusing language . By doing so, you help eliminate the possibility of the reader misinterpreting the design and purpose of your study.
Vague expressions (e.g., "they," "we," "people," "the company," "that area," etc.). Being concise in your writing also includes avoiding vague references to persons, places, or things. While proofreading your paper, be sure to look for and edit any vague or imprecise statements that lack context or specificity.
Numbered lists and bulleted items. The use of bulleted items or lists should be used only if the narrative dictates a need for clarity. For example, it is fine to state, "The four main problems with hedge funds are:" and then list them as 1, 2, 3, 4. However, in academic writing, this must then be followed by detailed explanation and analysis of each item. Given this, the question you should ask yourself while proofreading is: why begin with a list in the first place rather than just starting with systematic analysis of each item arranged in separate paragraphs? Also, be careful using numbers because they can imply a ranked order of priority or importance. If none exists, use bullets and avoid checkmarks or other symbols.
Descriptive writing. Describing a research problem is an important means of contextualizing a study. In fact, some description or background information may be needed because you can not assume the reader knows everything about the topic. However, the content of your paper should focus on methodology, the analysis and interpretation of findings, and their implications as they apply to the research problem rather than background information and descriptions of tangential issues.
Personal experience. Drawing upon personal experience [e.g., traveling abroad; caring for someone with Alzheimer's disease] can be an effective way of introducing the research problem or engaging your readers in understanding its significance. Use personal experience only as an example, though, because academic writing relies on evidence-based research. To do otherwise is simply story-telling.
Style
The style in writing can be defined as the way a writer writes. It is the technique that an individual author uses in his writing. It varies from author to author and depends upon one's syntax, word choice, and tone. It can also be described as a "voice" that readers listen to when they read the work of a writer.
Expository or Argumentative Style
Expository writing style is a subject-oriented style. The focus of the writer in this type of writing style is to tell the readers about a specific subject or topic, and in the end, the author leaves out his own opinion about that topic.
Descriptive Style
In descriptive writing style, the author focuses on describing an event, a character, or a place in detail. Sometimes, the descriptive writing style is poetic in nature, where the author specifies an event, an object, or a thing rather than merely giving information about an event that has happened. Usually, the description incorporates sensory details.
Persuasive Style
Persuasive style of writing is a category of writing in which the writer tries to give reasons and justification to make the readers believe his point of view. The persuasive style aims to persuade and convince the readers.
Narrative Style
Short Examples of Style in Sentences
If it sounds like I'm writing, then I prefer to rewrite it.
(Conversational)
"I think it's a good ide,." said Jenny.
"You can imagine the outcomes!" retorted Emma, pushing the door open.
Reluctantly, Jenny followed.
(Narrative)
The sunset fills the entire sky with the lovely deep color of rubies, settingthe clouds ablaze.
(Descriptive)
The waves waltz along the seashore, going up and down in a gentle and graceful rhythm, like dancing.
(Descriptive)
A trip to Switzerland is an excellent experience that you will never forget, offering beautiful nature, fun, and sun. Book your vacation trip today.
(Persuasive)
She hears a hoarse voice, and sees a shadow moving around the balcony. As it moves closer to her, she screams to see a gigantic wolf standing before her.
(Narrative)
From the garden, the child plucks a delicate rose, touching and cradling it gently as if it is a precious jewel.
(Descriptive)
What if you vote for me? I ensure you that your taxes will be very low, the government will provide free education, and there will be equality and justice for all citizens. Cast your vote for me today.
(Persuasive)
The deep blue color of the cat's eyes is like ocean water on the clearest day you could ever imagine.
(Descriptive)
The soft hair of my cat feels silky, and her black color sparkles as it reflects sunlight.
(Descriptive)
This painting has blooming flowers, rich and deep blues on vibrant green stems, begging me to pick them.
(Descriptive)
Our criminal investigators are famous for recovering clients' assets, as we not only take your cases but represent truly your interests.
(Persuasive)
Our headache medicines will give you relief for ten hours, with only one pill – and without any side effects. Try it today.
(Persuasive)
Tax raising strategy is wrong because it will cripple businesses. We should reduce taxes to boost growth.
(Persuasive)
Example #1: The Pleasures of Imagination By Joseph Addison
"The pleasures of the imagination, taken in their full extent, are not so gross as those of sense. … A man of polite imagination is let into a great many pleasures … A man should endeavour, therefore, to make the sphere of his innocent pleasures as wide as possible, that he may retire into them with safety … Delightful scenes, whether in nature, painting, or poetry, have a kindly influence on the body, as well as the mind, and not only serve to clear and brighten the imagination, but are able to disperse grief and melancholy …"
This is an example of an expository writing style, in which the author describes the advantages of imagination with facts and logical sequence, and tells his delight in imagination. Then, he discusses its benefits and finally gives opinions in its favor.
Example #2: Summer Shower By Emily Dickinson
This poem gives an example of a descriptive style. Ms. Dickinson describes a summer rainstorm in detail, with beautiful images, so that the readers can visualize this storm in their own minds as if it is actually happening.
Example #3: The Rime of the Ancient Mariner By Samuel Taylor Coleridge
"It is an ancient Mariner,
And he stoppeth one of three.'
By thy long grey beard and glittering eye,
Now wherefore stopp'st thou me?
The bridegroom's doors are opened wide,
…
The guests are met, the feast is set:
Mayst hear the merry din."
In this poem, Coleridge uses narrative style, as he tells a story about the ancient mariner. He uses dialogues, disputes, actions, and events in a sequence, thus providing a perfect example of the narrative style of writing.
Example #4: Dorian Gray By Oscar Wilde
"The studio was filled with the rich odor of roses, and when the light summer wind stirred amidst the trees of the garden… The sullen murmur of the bees shouldering their way through… or circling with monotonous insistence…"
Example #5: The Adventures of Huckleberry Finn By Mark Twain
"Pretty soon it darkened up and begun to thunder and lighten; so the birds was right about it … and here would come a blast of wind that would bend the trees down and turn up the pale underside of the leaves …"
Example #6: The Raven By Edgar Allen Poe
Example #7: Smoke By Henry David Thoreau
"Light-winged Smoke! Icarian bird,
Melting thy pinions in thy upward flight;
Lark without song, and messenger of dawn,
Circling above the hamlets as thy nest;
Or else, departing dream, and shadowy form
Of midnight vision, gathering up thy skirts;
By night star-veiling, and by day
Darkening the light and blotting out the sun;
Go thou, my incense, upward from this hearth,
And ask the gods to pardon this clear flame."
The 4 Types of Writing
There are four main different styles of writing. We discuss each of them below, list where you're likely to see them, and include an example so you can see for yourself what each of the writing styles looks like.
Narrative
Writers who use the narrative style are telling a story with a plot and characters. It's the most common writing style for fiction, although nonfiction can also be narrative writing as long as its focus is on characters, what they do, and what happens to them.
Common Places You'd See Narrative Writing
Example
"We had luncheon in the dining-room, darkened too against the heat, and drank down nervous gayety with the cold ale. 'What'll we do with ourselves this afternoon?' cried Daisy, 'and the day after that, and the next thirty years?' 'Don't be morbid,' Jordan said. 'Life starts all over again when it gets crisp in the fall.' 'But it's so hot,' insisted Daisy, on the verge of tears, 'and everything's so confused. Let's all go to town!' –The Great Gatsby by F. Scott Fitzgerald
You can quickly tell that this passage from the novel The Great Gatsby is an example of narrative writing because it has the two key traits: characters and a plot. The group is discussing eating and drinking while trying to decide what to do for the rest of the day.
Expository
Writers use the expository style when they are trying to explain a concept. Expository writing is fact-based and doesn't include the author's opinions or background. It's basically giving facts from the writer to the reader.
Common Places You'd See Expository Writing
Example
"The 1995/1996 reintroduction of gray wolves (Canis lupus) into Yellowstone National Park after a 70 year absence has allowed for studies of tri-trophic cascades involving wolves, elk (Cervus elaphus), and plant species such as aspen (Populus tremuloides), cottonwoods (Populus spp.), and willows (Salix spp.). To investigate the status of this cascade, in September of 2010 we repeated an earlier survey of aspen and measured browsing and heights of young aspen in 97 stands along four streams in the Lamar River catchment of the park's northern winter range. We found that browsing on the five tallest young aspen in each stand decreased from 100% of all measured leaders in 1998 to means of
This abstract from an academic journal article is clearly expository because it only focuses on facts. The authors aren't giving their opinion of wolves of Yellowstone, they're not telling a story about the wolves, and the only descriptions are number of trees, streams, etc. so readers can understand the study better.
Descriptive
Descriptive writing is, as you may guess, when the author describes something. The writer could be describing a place, person, or an object, but descriptive writing will always include lots of details so the reader can get a clear and complete idea of what is being written about.
Common Places You'd See Descriptive Writing
Example
"In a hole in the ground there lived a hobbit. Not a nasty, dirty, wet hole, filled with the ends of worms and an oozy smell, nor yet a dry, bare sandy hole with nothing in it to sit down on or eat: it was a hobbit hole and that means comfort. It had a perfectly round door like a porthole, painted green, with a shiny yellow brass knob in the exact middle. The door opened on to a tube-shaped hall like a tunnel: a very comfortable tunnel without smoke, with panelled walls, and floors tiled and carpeted. " – The Hobbit by J.R.R. Tolkien
This is the opening passage of the novel The Hobbit. While The Hobbit is primarily an example of narrative writing, since it explores the adventures of the hobbit and his companions, this scene is definitely descriptive. There is no plot or action going on in this passage; the point is to explain to readers exactly what the hobbit's home looks like so they can get a clear picture of it while they read. There are lots of details, including the color of the door and exactly where the doorknob is placed.
You won't often find long pieces of writing that are purely descriptive writing, since they'd be pretty boring to read (nothing would happen in them), instead many pieces of writing, including The Hobbit, will primarily be one of the other writing styles with some descriptive writing passages scattered throughout.
Persuasive
When you're trying to persuade the reader to think a certain way or do a certain thing, you'll use persuasive writing to try to convince them. Your end goal could be to get the reader to purchase something you're selling, give you a job, give an acquaintance of yours a job, or simply agree with your opinion on a topic.
Common Writing Styles to Know
Narrative Writing
Character Voice
Character voice is a common writing style in novels. Instead of having an unknown narrator, the audience knows who is telling the story. This first-person narrator can help the reader relate more both to the narrator and the storyline since knowing who is telling a story can help the reader feel more connected to it. Sometimes the narrator is completely truthful in telling what happens, while other times they are an unreliable narrator and will mislead or outright lie to readers to make themselves look better.
Stream-of-Consciousness
This writing style attempts to emulate the thought process of the character. Instead of only writing about what the character says or does, stream-of-consciousness will include all or most of the characters thoughts, even if they jump from one topic to another randomly or include incomplete thoughts.
For example, rather than writing "I decided to take a walk to the ice cream shop," an author using the stream-of-consciousness writing style could write, "It's pretty hot out, and I feel like I should eat something, but I'm not really that hungry. I wonder if we have leftovers of the burgers Mom made last night? Is Mom staying late at work tonight? I can't remember if she said. Ice cream would be a good choice, and not too filling. I can't drive there though because my car is still in for repairs. Why is the repair shop taking so long? I should have listened when David said to check for reviews online before choosing a place. I should text David later to see how he is. He'll think I'm mad at him if I don't. I guess I'll just have to walk to the shop."
Epistolary
Epistolary writing uses a series of documents, such as letters, diary entries, newspaper articles, or even text messages to tell a story. They don't have a narrator, there's just whoever purportedly gathered the documents together. This writing style can provide different points of view because a different person can be the author of each document.
Expository Writing
Academic
You'll find this style in textbooks or academic journal articles. It'll focus on teaching a topic or discussing an experiment, be heavy on facts, and include any sources it cited to get the information. Academic writing often assumes some previous knowledge of the topic and is more focused on providing information than being entertaining, which can make it difficult to read and understand at times.
Business
Business writing refers to the writing done in a workplace. It can include reports, memos, and press releases. Business writing typically has a formal tone and standard formatting rules. Because employees are presumably very busy at work, business writing is very concise and to the point, without any additional flourishes intended to make the writing more interesting.
Journalism
You'll see this writing style most commonly in newspaper articles. It focuses on giving the facts in a concise, clear, and easy-to-understand way. Journalists often try to balance covering all the key facts, keeping their articles brief, and making the audience interested in the story.
Technical
This writing style is used to give information to people in a specific field, such as an explanation of a new computer programming system to people who work in software, a description of how to install pipes within a house for plumbers, or a guide to new gene modifications for microbiologists.
Technical writing is highly specialized for a certain occupational field. It assumes a high level of knowledge on the topic, and it focuses on sharing large amounts of information with the reader. If you're not in that field, technical writing can be nearly impossible to understand because of the jargon and references to topics and facts you likely don't know.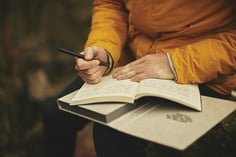 Descriptive Writing
Poetry
Poetry is one of the most challenging styles of writing to define since it can come in many forms. In general, poems use rhythmic language and careful word choice to express an idea. A poem can be an example of descriptive writing or narrative writing, depending on whether it's describing something or telling a story. Poetry doesn't need to rhyme, and it often won't follow standard grammatical or structural rules. Line breaks can, and often do, occur in the middle of sentences.
Persuasive Writing
Copywriting
Copywriting is writing that is done for advertising or marketing purposes. It's attempting to get the reader to buy whatever the writer is trying to sell. Examples of copywriting include catalogs, billboards, ads in newspapers or magazines, and social media ads.
Sources:
https://libguides.usc.edu/writingguide/academicwriting
https://literarydevices.net/style/
https://blog.prepscholar.com/types-of-writing-styles
Writing style
Varner Hall
Updated 2021: University of Nebraska Office of the President. The building that houses University of Nebraska central administration, the office of the president, and the Board of Regents. Not to be used as a familiar identifier for Central Administration.
Writing Style Guide
Style and grammar rules are presented here to help communicate UNO messages clearly to our different audiences. We are aware that space constraints on signs, postcards, and banners may call for some deviation from the official writing style guide, and can be addressed when the marketing material is submitted through Marketing Brand Review.
abbreviations/acronyms
The full, official name of a company, association, or organization should be used on first reference. The acronym should be included in parentheses with the first reference. Then, on second reference, an abbreviation or acronym may be used.
Example:
The Office of Strategic Marketing and Communications (MarComm) has created a brand toolkit for campus use to promote individual units. MarComm is here to help the university tell a consistent story about our contributions and vision for the future.
ampersand (&)
In printed publications, do not substitute an ampersand (&) for the word "and" unless referring to an official name that contains an ampersand. Currently the College of IS&T and the Academic & Career Development Center are the only areas to use the ampersand.
C
| | |
| --- | --- |
| Allwine Hall | AH |
| Arts and Sciences Hall | ASH |
| Barbara Weitz Community Engagement Center | CEC |
| Biomechanics Research Building | BRB |
| Castelar Building | CR |
| Center Building | CNB |
| Center Storage | CNS |
| Central Utilities Plant | CUP |
| Child Care Center | CCC |
| College of Public Affairs and Community Service Building | CPACS |
| Dr. C. C. and Mabel L. Criss Library | CL |
| Durham Science Center | DSC |
| East Parking Garage | EPG |
| Eppley Administration Building | EAB |
| Health and Kinesiology | HK |
| Henningson Memorial Campanile | HMC |
| Kayser Hall | KH |
| Mammel Hall | MH |
| Maverick Village | Mav Village |
| Milo Bail Student Center | MBSC |
| Peter Kiewit Conference Center | PKCC |
| Peter Kiewit Institute | PKI |
| Resource Conservation & Recovery Area | RCRA |
| Roskens Hall | RH |
| Sapp Fieldhouse | SFH |
| Scott Conference Center | SCC |
| Scott Court | no abbreviation, always Scott Court |
| Scott Village | no abbreviation, always Scott Village |
| Strauss Performing Arts Center | SPAC |
| University Village | no abbreviation, always University Village |
| Weber Fine Arts Building | WFAB |
| Welcome Center | WC |
| West Parking Garage | WPG |
| William H. and Dorothy Thompson Alumni Center | second reference – Thompson Alumni Center or Alumni Center |
campus (location) names
UNO is one university with three campuses. They are Center Campus, Dodge Campus, and Scott Campus. The word "street" is not in official campus names. Campuses also should not be referred to as "North" or "South."
| | |
| --- | --- |
| College of Arts and Sciences | CAS |
| College of Business Administration | CBA |
| College of Communication, Fine Arts and Media | CFAM |
| College of Education, Health, and Human Sciences | CEHHS |
| College of Information Science & Technology | IS&T |
| College of Public Affairs and Community Service | CPACS |
colors
UNO's primary color for promotional items is black. If other primary colors are needed for publication design, Pantone Cool Grey 10 or white may be used. Pantone Cool Grey 4 and Pantone 186C (red) may be used sparingly for accents. See brand guidelines for additional information.
composition titles
Composition titles should be in either italics or quotation marks; be consistent in using one or the other. In general, when it's technically difficult to put words in italics, use quotation marks.
*Note for web writing: Italics should be used sparingly online, as readability is poor. While this does not follow the traditional AP style, the preferred style is to put these titles in quotation marks when used in online content.
Expository
Expository writing's main purpose is to explain. It is a subject-oriented writing style, in which authors focus on telling you about a given topic or subject without voicing their personal opinions. These types of essays or articles furnish you with relevant facts and figures but do not include their opinions. This is one of the most common types of writing. You always see it in textbooks and how-to articles. The author just tells you about a given subject, such as how to do something.
Many people associate the taste of pumpkins with fall. In October, companies from Starbucks to McDonalds roll out their pumpkin-flavored lattes and desserts. Here is how to make an easy pumpkin pie using only five ingredients. First, make sure you have all of the ingredients.
Everyone knows that the best part about fall is all of the pumpkin-flavored desserts. Pumpkin pie is the best fall treat because it is not only delicious but also nutritious. Pumpkin is filled with vitamin A, which is essential for a healthy immune system and good vision.
This is not expository because several opinions are stated, such as "Pumpkin pie is the best fall treat…" Although this excerpt contains a fact about pumpkin containing vitamin A, that fact is used as evidence to support the opinion. These opinions make this an example of persuasive writing.
How to Get Others to Use Your Style Guide
Here's the truth: Some people just aren't going to use it, no matter how easy you make it for them to do so. So just. accept that. But after you're done grieving, there are a few things you can do to increase the likelihood of adoption:
1. Involve other people in its creation from the get-go.
No one wants to be the Grammar Czar. And if you do, I promise you no one you work with thinks its cute. Instead of mandating the rules your entire company must use when writing, get a few people together to help create the style guide as a group. Ideally, this little committee will span more than one department to increase the likelihood of widespread adoption.
2. Make it easy to find and use.
3. Keep updating it.
Your style guide is intended to be a living document. As new questions arise, make it easy for writers to ask questions about proper usage and get a resolution — and make sure that resolution is reflected in an updated version of the style guide.
Sources:
https://www.unomaha.edu/office-of-strategic-marketing-and-communications/marketing-and-brand/writing-style-guide.php
https://owlcation.com/humanities/Four-Types-of-Writing
https://blog.hubspot.com/blog/tabid/6307/bid/31247/the-simple-template-for-a-thorough-content-style-guide.aspx